Monday was our first full day and we had a preset tour arranged for the morning. Before we headed out though it was time for our English Breakfast! We actually had breakfast every day as part of the deal with the hotel so we'd get to try a little of everything! I started off with beans and sausage with black pudding. The black pudding was… OK. I had no idea what to expect. It seemed a little dry and salty but I ate it. I headed back for a hard boiled egg and some bacon. English bacon is different. Not my preference, but it was still bacon so I ate it. Off to the bus for the tour!
Our tour guide was fun and really well versed in all the history and sorts of questions tourists ask. She was very angry about the construction in the streets holding up her tour, the bike lanes the former mayor of London (that slightly orange fellow in the rumpled blue suit) installed and how the rental cycles everywhere were just an eyesore. We rode around past a number of places including embassies, actors' homes, Picadily Circus, and Trafalger Square. We stopped and got out for a walking tour of St. Paul's Cathedral. The cathedral was my favorite architecture of the entire tour. I tried to get some decent photos from the outside, but there was no photography allowed inside. I could have spent the entire day there. It was fantastic.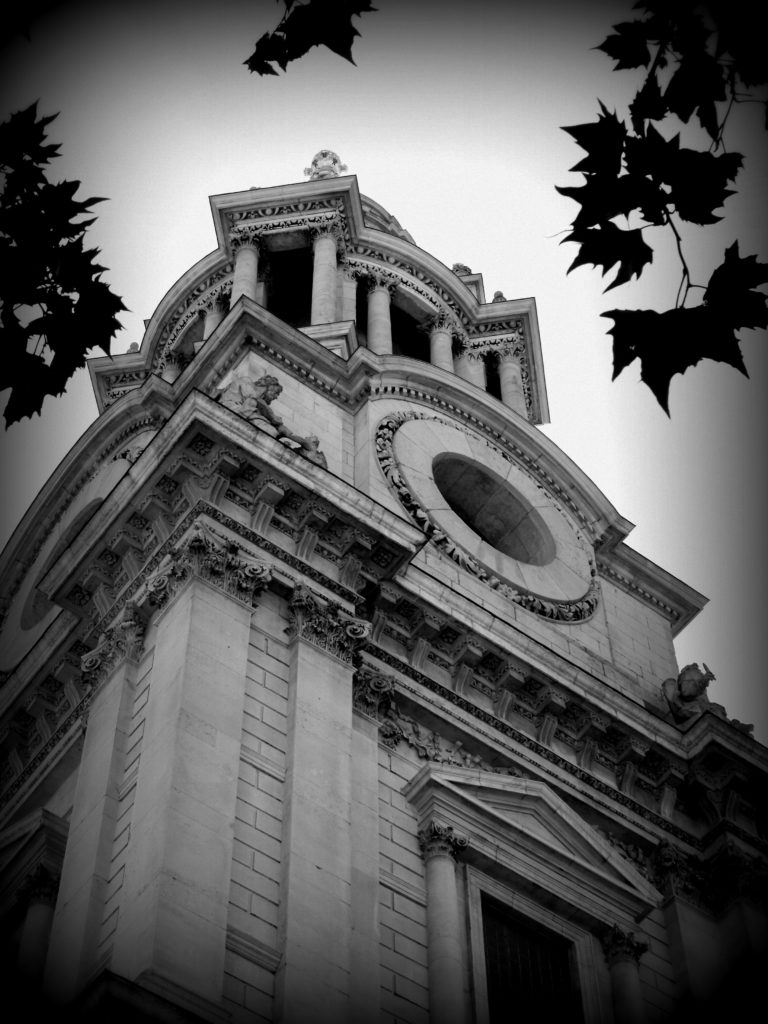 Back on the bus and off the see the changing of the guards. Our guide really knew her stuff. She had us there just in time to get a great spot right at the railing by the Australian gate. We were as close as we could be when the new troop of guards passed by. Once that was done she snuck us right back out and onto the bus before the crowd got really crazy. Since it was such a small group we decided that rather than going back to the hotel after the morning tour we'd just like to jump off at Harrod's and do some shopping. The driver happily dropped us off and left us to our own devices.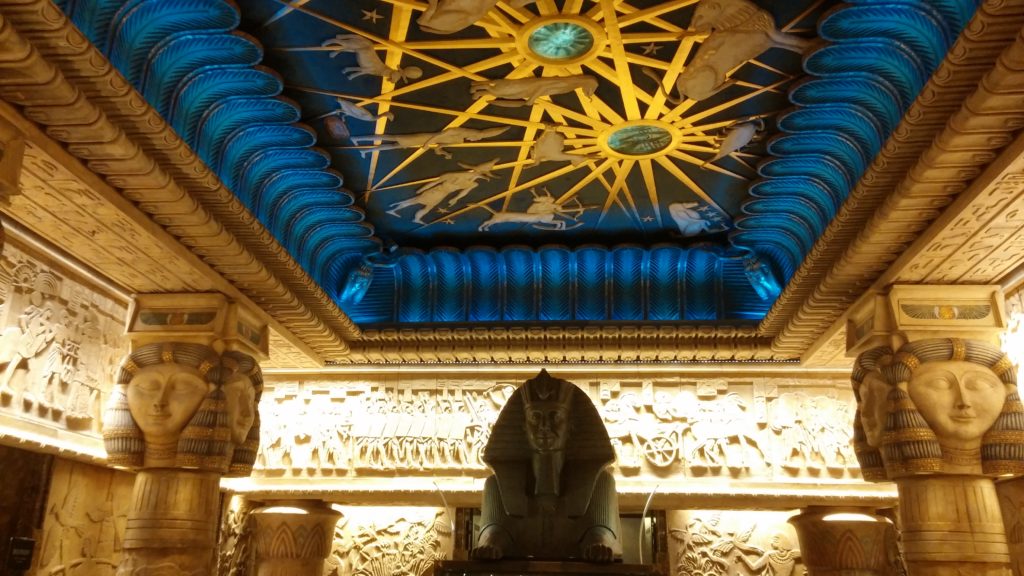 As it turns out shopping was rather optimistic. We did some very inexpensive looking around at some crazy expensive stuff. I don't know how to relate the expense in relative terms. There may be some folks reading here that understand that there was an entire section dedicated to Jimmy Choo shoes. Mostly I think people will understand that the one "lunch counter" that was in there was charging L4.50 (that's pounds, not dollars) for a water. Even at the extremely favorable exchange rate we've got right now that was about $5.80 for a bottle of water. We decided the building itself was wonderful but we headed out and got lunch at a little Italian shop nearby.
We took our first black cab ride back to the hotel then. It was certainly an experience – the unplanned U-turn based on traffic and construction detours was really entertaining.
Once we made it back to the room the wife and kiddo decided a little nap was in order before dinner. I decided to explore. I went for a walk – and got all kinds of lost. I expected I'd go out a little way, turn left then left again and head back. London is OLD and the streets don't necessarily work like that. It was a really interesting walk but after about 90 minutes I was really interested in finding my way back.
I eventually found my way into the Waterloo railway station – and promptly got lost in there. The rail and underground stations are really big at certain points. I really did appreciate the underground for getting where we needed to be – but at first take it can be quite overwhelming.
Once I actually found my way back I stopped to chat with the guys running the baggage. Some people might not be into the idea of chatting with these guys BUT what they did for me was give me a bunch of options for finding some real fish and chips – not the tourist trap stuff. We ended up strolling to a local place called Master Super Fish and had a fantastic meal. It's very easy to understand why fish and chips is such a big deal.
A great first day, but we were really looking forward to Tuesday… and a trip to Cardiff!