A few folks have seen one of my newest t-shirts and in a very unscientific way I'd have to say about 75% of them don't get it. I think it's too subtle. Now, the people that DO get it think it's hilarious. For everyone else, here's the break down:
This is the character the t-shirt refers to: Porkins
And this is my shirt: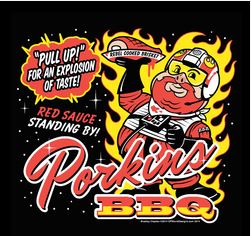 I got it from the folks at Off World Designs – you should check them out.
But really – is it too subtle?