I normally don't much like when folks make a "year in review" post. I kind of consider it cheating. It's not new content… but as I'm looking at things I may have found one that I'm willing to consider. The picture here was sent to me by Goodreads. I use that site to track the books I read and review along with the stuff I want to remember when I go looking for the next thing I want to read. I like it – and this picture was something I thought was a neat addition.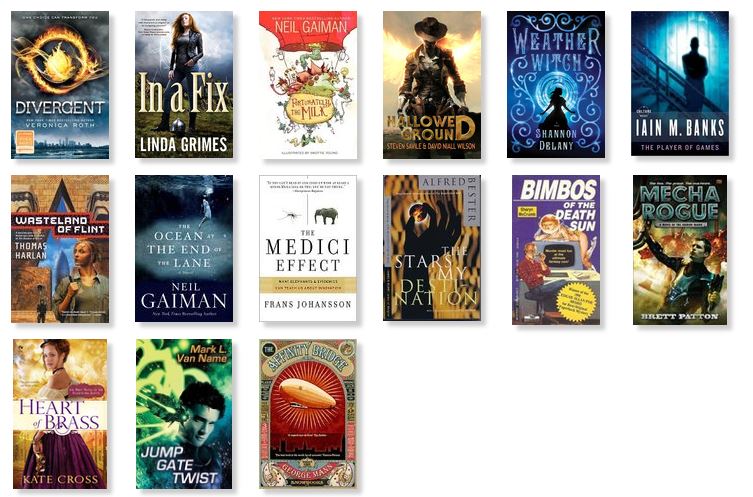 Those are all the books I read and reviewed on Goodreads this year. 15 books in 12 months doesn't really seem like a lot, but it's not terrible. I have to admit that I don't update Goodreads as frequently as I'd like – there are actually 2 books missing off this list that I've finished but didn't get posted.
Of all the books on that list above – Neil Gaiman has proven to me once again that he ranks as one of the very top authors for me. His works can just be magical. I also discovered that I missed Jim Butcher. There was something I felt was missing during this holiday run and I couldn't put a finger on it until I saw a post from Jim about when the next book in his series will be coming out. The past few years there has been a new Dresden Files book around the holidays. Didn't happen this year. That pointed out that even after 14 or 15 books, I'm still on board.
So there it is. I cheated. What I read this year – the eclectic collection. What did you read this year that you'd recommend?