I guess what I'm trying to say is, don't read further if you'd like to avoid spoilers for the movie Star Wars The Last Jedi.
You've been warned.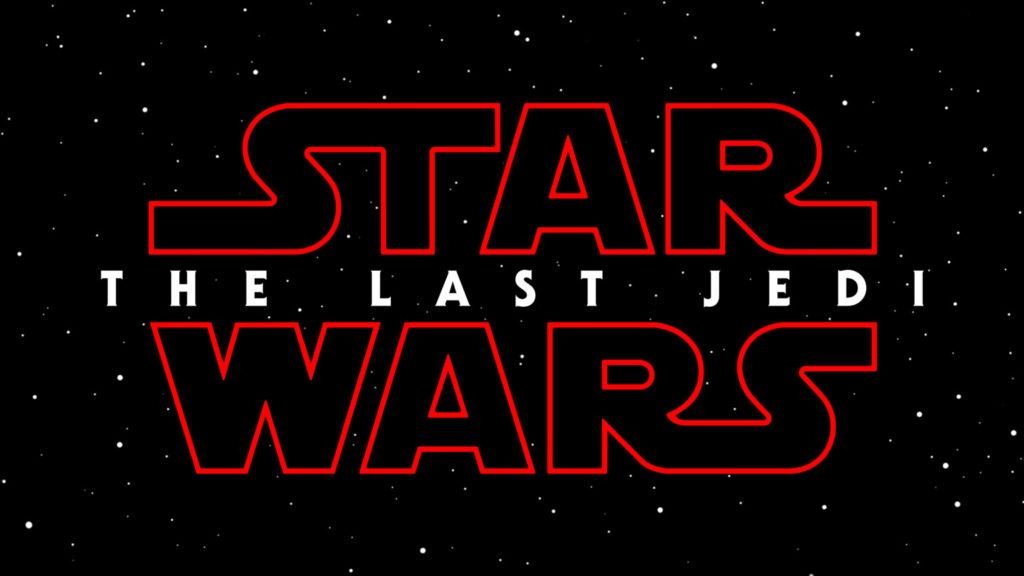 As I move through all the comments I have on this movie please keep in mind that I really enjoyed this movie. It's a good film. There are issues, there is no perfect film. I still found myself excited and filled with anticipation. I will admit it might be nostalgia that works for me when the music starts and the letters start to scroll up the screen. It won't ever match the first time a star destroyer thundered over my head and into the top of the frame – how could it? The visuals and the music were as amazing as they were expected to be. The ships, the worlds, the creatures and the outfits are always the best. I was not disappointed in any of that.
The biggest thing that bothered me was bad casting. Not the main characters, the secondary characters. Give me more folks like Kelly Marie Tran. Please. We don't need big name people in secondary roles. I would have loved any unknown woman leading the rebel fleet but I was pushed out of my suspension of disbelief and right out of the flow of the movie when I first saw Laura Dern. She's a fantastic actor. Love her stuff – great in October Sky, really liked her Jurassic Park role. It took me another third of the movie to remember who she was and where else I'd seen her and that just broke the flow of the story completely. The only thing worse than that? Benicio del Toro. I hate that he's in there. I do not like his work at all – never have. I recognized him right away, so less distracting on that front but just aggravated me every time he was on the screen. His character wasn't meant to be likable, but putting him in that role made me wish some officer channeled Vader and altered the deal… with a blaster. Get out of Star Wars you giant distractions!
Stuff that other fans freaked out over. Snoke. He was what I would call a standard Sith let down. I haven't seen a Sith since Vader that was worth a damn. They die in short order every time. I have no idea why people expected anything else. It was a sneaky, deceptive way that he was killed and that was cool. Where an outright fight would be lost, deception took the day. Moving on from that ~ Rey's parents. This movie supposedly answers that. I disagree. We just said how sneaky Kylo Ren was, why would you believe that he would tell Rey the truth? He's a lying liar who lies – manipulate to get what you want, rage when you don't get it. I am fine with the "reveal" that really wasn't. Didn't matter to me. A lot of other things mattered more.
I love that Yoda was back in this film. It made me smile. I missed him as much as me missed "young Skywalker".
Skywalker. I could see the tie backs to the other movies. I was waiting for Luke to pull an Obi-wan on Ben Solo. He did, but in a far better way than I expected him to. That was really well done. Loved it. Punched me in the feelings when he simply said, "where's Han?" and then the movie cut away. The film makers let you do the emotional work on that one.
I didn't like that Leia used the force to save herself. I would have been fine with her not surviving the bridge blast. It's terrible, but that's how war goes. It would have given a certain amount of realism to their battle. There's real danger to the main characters. Now I don't know what they'll do, but I'm thinking it won't be a satisfying story reason for not being on screen again.
And that leads me to another thing about this movie. For as much as I loved it, the feeling was certainly bittersweet. No more Luke. No more Han. Yes, they're going back in time to show us who he was before all the Star Wars stuff, but it's not the same. No more Leia. No more Vader. We've got BB-8 rather than R2-D2. It's a marker that shows an ending point to things from my youth. Perhaps, like Luke I make a choice to move on without the Jedi. I'm sure that Disney will wring out the franchise for everything they can, but I'll certainly have to wait and see if I go back for more in the theater. As much as anything else, this really felt like an ending for me. A good ending, but and ending none the less. I hope there's a kid out there right now looking for a Poe Dameron action figure flying an X-wing around. I hope that generation can come back in 40 years and still enjoy this story.