I've posted on here about podcasts before, but I'm going to put this one up here for more than just the podcasting aspect.
There has been more than one discussion at a Watch The Skies meeting (you should stop by if you're in the area) about finding top quality fiction from places beyond that published by / for / in America. Getting a different point of view or a style that is something other than your 'normal' is important. It's also refreshing and interesting. Hearing a voice that isn't a homogenized version of every other voice tell you a story is no small part of the entertainment of the story.
That international flavor and alternate point of view is on display over at Escape Pod. The story is certainly worth the half hour to listen to, and particularly entertaining if you're a fan of steampunk. Head over HERE and check it out.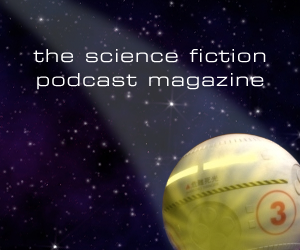 o